Wintergrass youth Education programs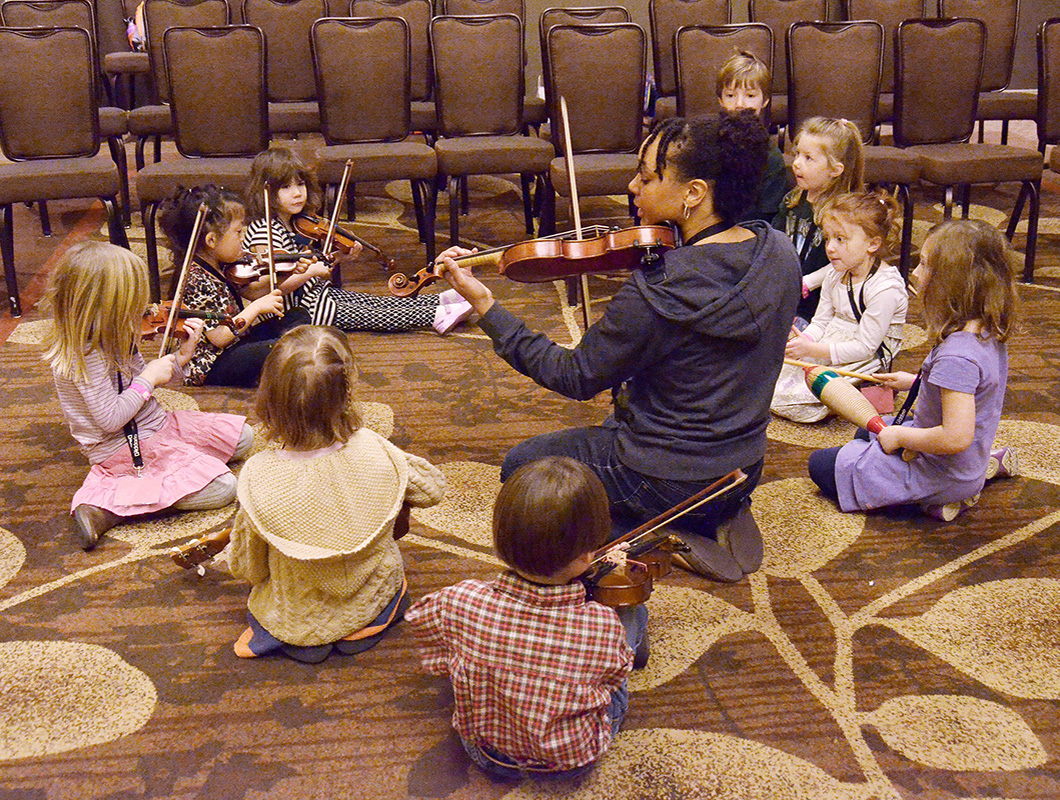 pintgrass
Feb 23 & 24 from 9:00-12:00.
A mini performance, Feb 24 at noon.
Bellevue Westin Grand Ballroom
Pintgrass is a special music experience at Wintergrass with singing, games and songs of Louisiana's influence, tailored for pre-school aged kids.  Listening pieces, dancing, and stories included. Bring a snack and a water bottle for a break.
Instructor:  Sandy Buchner is a musician, crankie artist, marionette puppeteer, and a pre-school and inner city Kodály elementary music teacher in the Seattle area since 1995.  She is also a co-founder of Happy Squirrel Arts. She has recorded 3 children's albums of folk and original songs and folktales, one CD and one LP released on the Green Monkey Records Label of her One Mam band project, Zelda Starfire, One Wommando Band.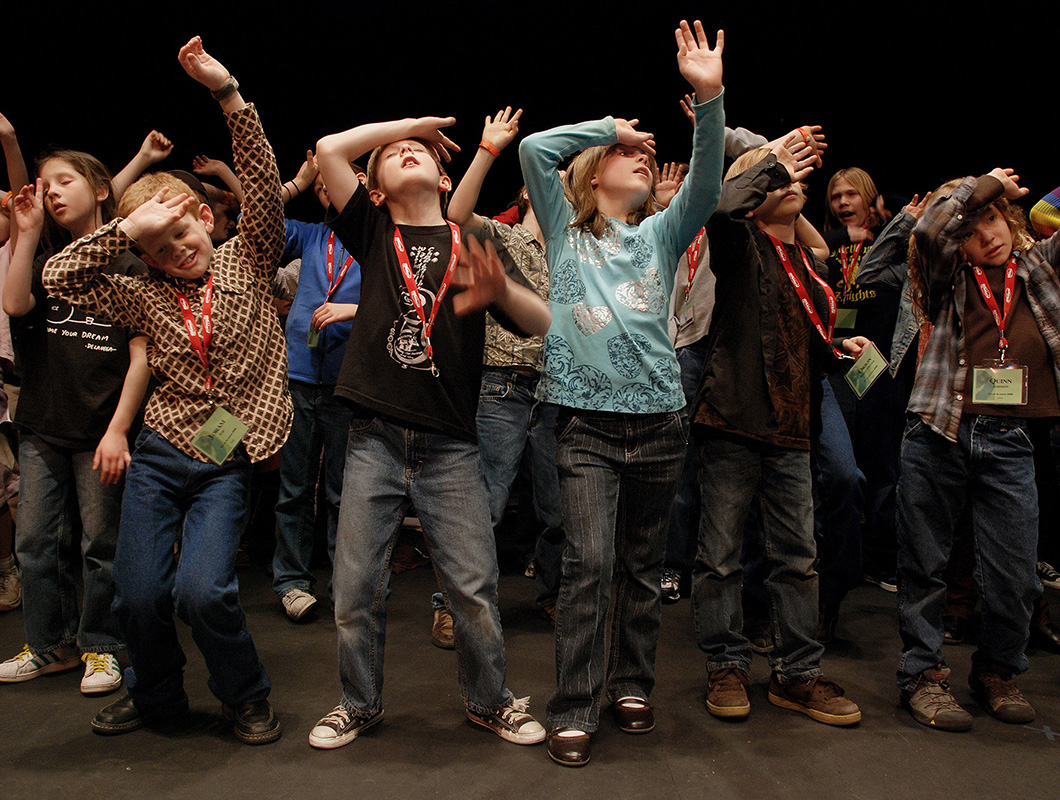 WINTERGRASS YOUTH ACADEMY
Feb 23 & 24, 2023, 9am-4 pm
Bellevue Westin Grand Ballroom 
An In-Person Learning and Performing Experience for Youth Grades 2-8.  This year students will work in age specific groups. The NOLA cohort will cater to students in grades 2-4. The BATON ROUGE cohort will cater to students in grades 5-8.
Students should bring their stringed instrument (guitar, mandolin, banjo, bass, fiddle, other bowed or strummed stringed instruments). Already knowing how to play an instrument is helpful but not required. There will be singing and dancing in addition to playing instruments.
Students should bring a packed lunch, or parents should plan to take their student for lunch, and the check back in when the lunch period ends
There will be a live performance oppor-tunity at the end of Friday's session in the Westin Grand Ballroom that parents/ guardians can attend in person for no cost.
Instructor staff led by Joe Craven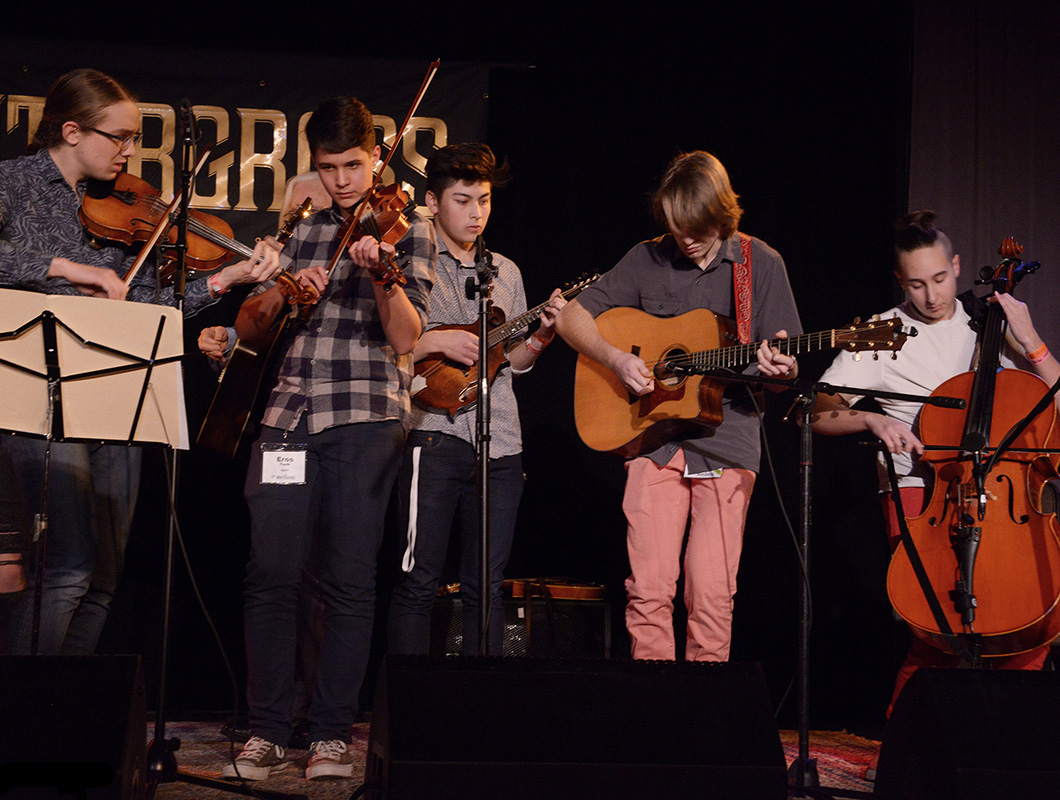 MUSICIANS OWNING EXCELLENCE (MOX)
Saturday, Feb 25, 2023,– 8:30 am to 8 pm
Bellevue Westin Lake Washington Room
 
A program for high school and college students focused on songwriting, music event production and sound engineering with jamming and performance oppor-tunities. Students will choose their area of interest and be placed with mentors.
Instructors: Led by master teacher, musician and producer Ailisa Newhall students will also receive instruction from professional festival staff and sound engineer Alicia Healey.
The Wintergrass Youth orchestra gathering
Feb 24-26 from 9am till 5pm Friday and Saturday and 9 am till noon on Sunday
Bellevue Westin Lake Washington
and Hyatt Grand Ballroom
Students will participate in a day-long orchestra rehearsal with Fiddlers Four, featuring Darol Anger, Michael Doucet, Bruce Molsky and Rushad Eggleston; Cedric Watson and Dirk Powell; and Sonny Landreth & Cindy Cashdollar.  The program culminates with the Sunday morning performance on the Hyatt Grand stage.
*Wintergrass festival wristbands not included
*Wintergrass Student Tickets can be purchased separately ($20 – Day Pass/
$45 -Weekend Pass)
Instructors: Seattle Pacific University professor Christopher Hanson serves as
the lead conductor for the orchestra
PO BOX 2024, MILTON, WA 98354
Wintergrass is a production of Acoustic Sound, a 501(c)3 not-for-profit organization. EIN: 91-2103544
all photos copyright Maria Camillo