Wintergrass
jamz

youth music Education programs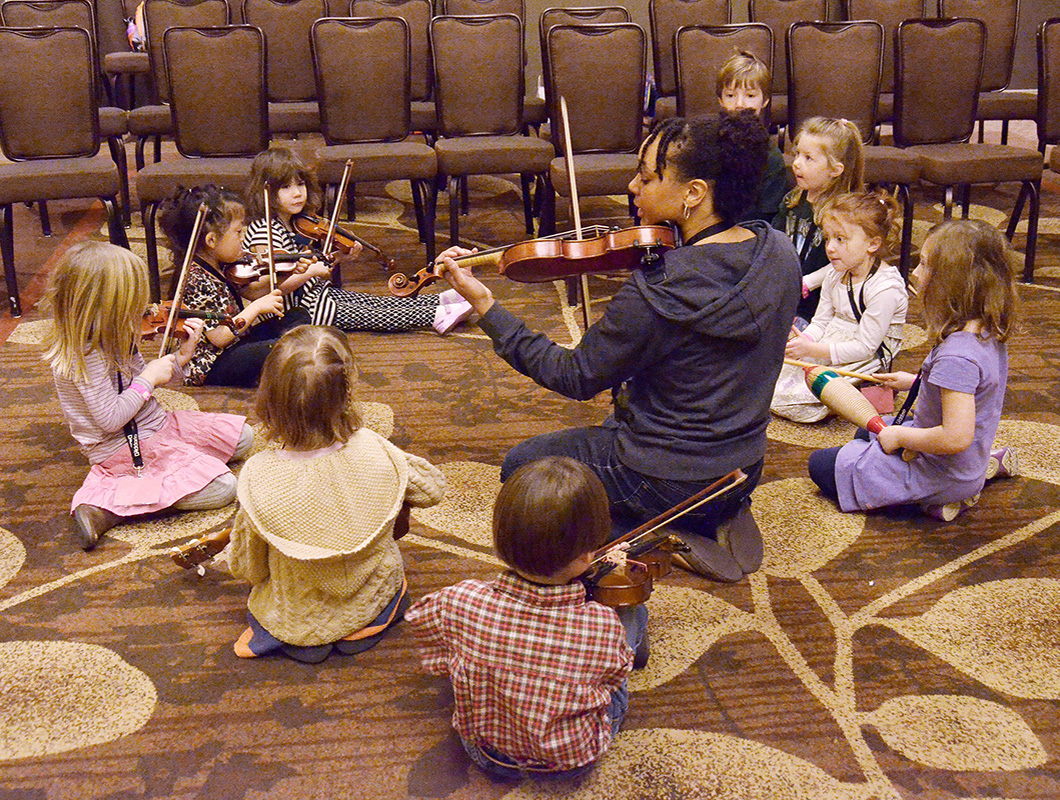 JAMZ 1
Feb 23 & 24 from 9:00-12:00.
A mini performance, Feb 24 at noon.
Bellevue Westin Grand Ballroom
JAMz 1 is a special music experience at Wintergrass with singing, games and songs of Louisiana's influence, tailored for pre-school aged kids.  Listening pieces, dancing, and stories included. Bring a snack and a water bottle for a break.
JAMz 1 is led by Sandy Buchner – a musician, crankie artist, marionette puppeteer,  and  a pre- school and inner city Kodály elementary music teacher in the Seattle area since 1995.  She is also a co founder of Happy Squirrel Arts. Your 4-6 year olds are introduced to rhythm, movement and playing together.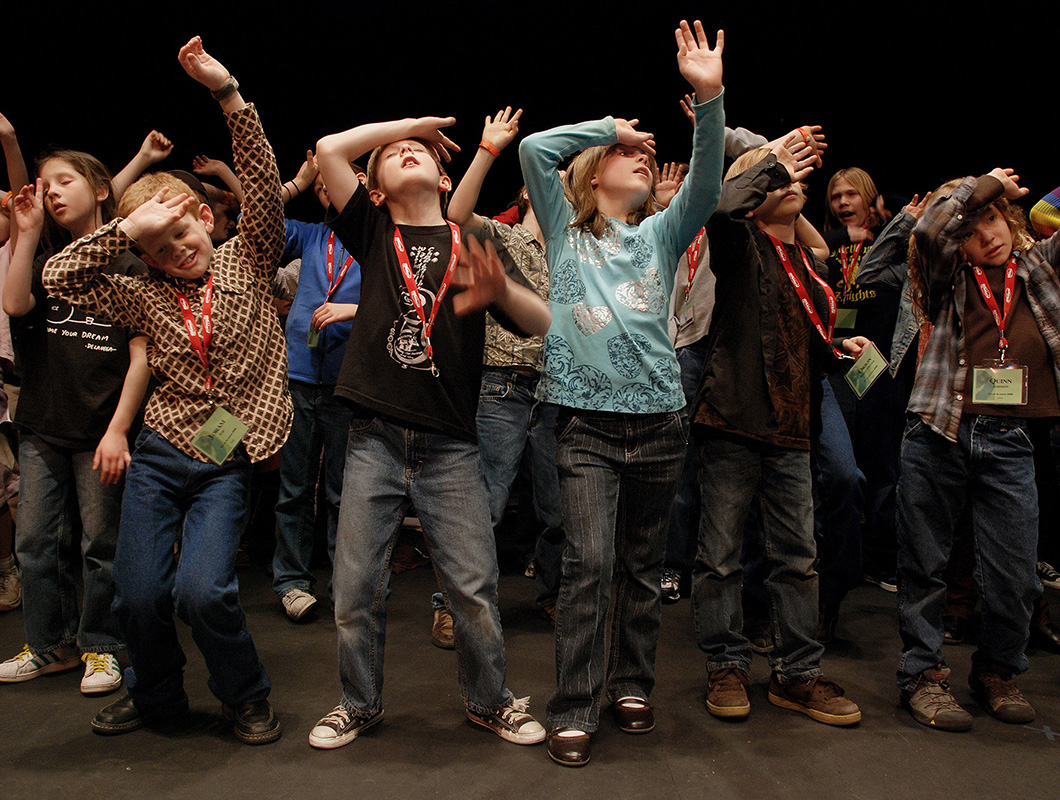 JAMZ 2
Feb 23 & 24, 2023, 9am-4 pm
Bellevue Westin Grand Ballroom 
JAMz 2 is a two-day, high energy Wintergrass program for kids teaching bluegrass and folk music.  Everyone starts somewhere. We love beginners! Don't have an instrument?  Don't play anything yet?  We've got ya covered with guitars, mandolins, fiddles, banjos and even basses.  Or bring your ukulele, recorder, or bongo drums and, definitely bring your voice – whatever you have. 
Led by Beth Fortune (a Grammy nominated teacher of the year), Joe Craven and a host of educators, kids will explore a musical instrument petting zoo and maybe pick out their favorite things to try.  Students will work in age groups of 2nd to 4th graders and 5th to 7th graders.  All groups will learn a tune or two, learn a dance, form a band, and perform at a closing concert.  (Shy kids don't have to perform if they don't want to.)
This year JAMz students will get a taste of Cajun and Creole music. All students are provided a video lesson by Mr. Joe (Craven) prior to JAMZ so they can practice a bit at home before they arrive.  This year the program ends with a New Orleans style parade at the end of the Friday afternoon show.
Kids of all skill levels are welcome and grouped with others with similar proficiency.  This ensures maximum success and minimal stress.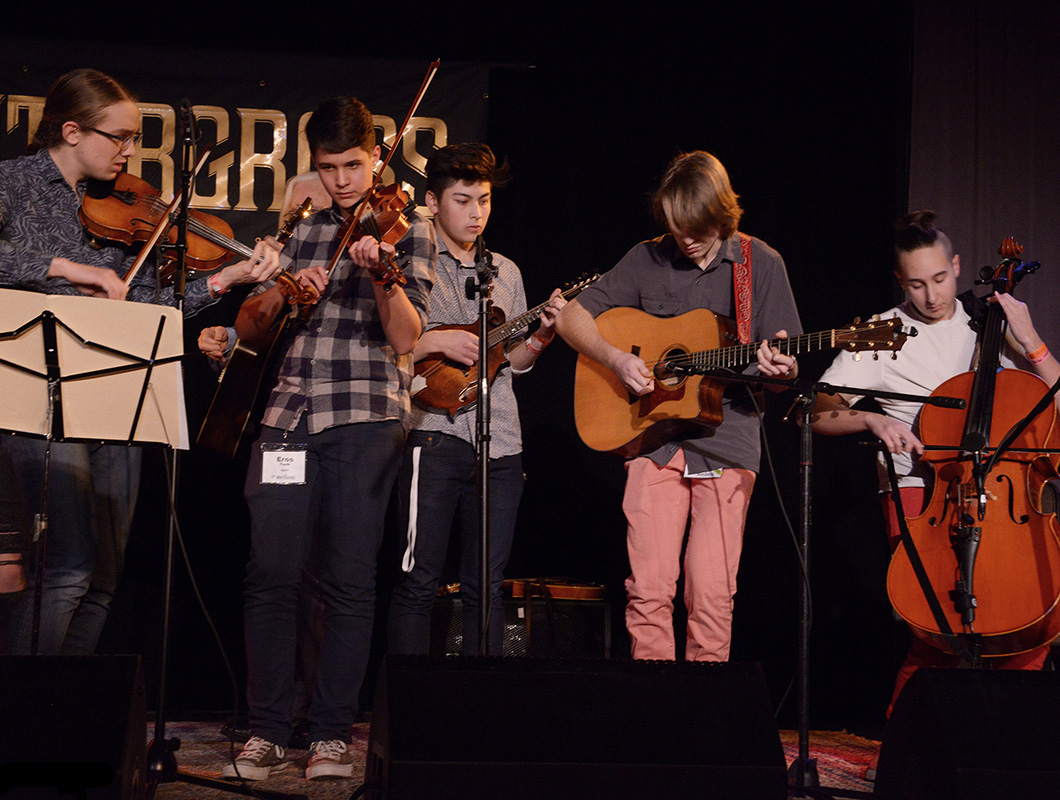 JAMZ 3
Saturday, Feb 25, 2023,– 8:30 am to 8 pm
Bellevue Westin Lake Washington Room
Songwriting. Sound production. Stage craft. Performance. All this is packed into a full day with director Ailisa Newhall, sound engineer, Alicia Healey and members of the Wintergrass production team. Go backstage. Get to know a soundboard. Write with a mentor and your peers.
Ailisa is currently the Kirkland Performing Arts Outreach Director, is a busy songwriter, leads community choirs and ensembles and just generally wears way too many hats. She's a Grammy nominated music teacher of the year. She's inspiring If you are an aspiring songwriting, you want to be here. Write a song. Perform it! You've got this!
The Wintergrass Youth orchestra gathering
Feb 24-26 from 9am till 5pm Friday and Saturday and 9 am till noon on Sunday
Bellevue Westin Lake Washington
and Hyatt Grand Ballroom
Students will participate in a day-long orchestra rehearsal with Fiddlers Four, featuring Darol Anger, Michael Doucet, Bruce Molsky and Rushad Eggleston; Cedric Watson and Dirk Powell; and Sonny Landreth & Cindy Cashdollar.  The program culminates with the Sunday morning performance on the Hyatt Grand stage.
*Wintergrass festival wristbands not included
*Wintergrass Student Tickets can be purchased separately ($20 – Day Pass/
$45 -Weekend Pass)
Instructors: Seattle Pacific University professor Christopher Hanson serves as
the lead conductor for the orchestra
PO BOX 2024, MILTON, WA 98354
Wintergrass is a production of Acoustic Sound, a 501(c)3 not-for-profit organization. EIN: 91-2103544
all photos copyright Maria Camillo