Wintergrass Adult Education

Dive deep into the topics you love
Wintergrass adult education includes both festival workshops included in the price of your ticket or deep dive sessions for both advanced and beginner players.
Intermediate to advanced players can take advantage of Wintergrass Intensives which include eleven master classes on a wide range of instruments and topics. All Intensives take place on Thursday. The full-day songwriting class will be six hours: 9am-noon, and 1pm-4pm.  Half-day intensives are three hours of instruction each. Morning sessions are from 9am – noon. Afternoon sessions are from 1-4pm.  Space is limited.
Beginner player or curious non-players can take advantage of our new Never Too Late Academy (or whatever) on Saturday.  This 11 am to 4 pm course is designed to kick start your jamming life mimicking the Youth Academy program where students enjoy a safe environment for exploring music, building a circle of friends and getting a little silly.
Darrell Scott: Songwriting  
Full Day – 9am-noon; 1pm-4pm
The Songwriting Intensive is a workshop of participants' songs as our working curriculum – you will perform a song and we will listen – and you will be prepared to hear feedback on that song- as time permits, we can work on the song one song at a time in class time to try the possible different ideas that were generated from the song – then moving onward – your flexibility towards hearing feedback is the basis for the workshop (to have its' best result) – the feedback will come from me and in some instances i will ask the other listeners to offer feedback – this is directed by me – being sensitive and appropriate with one another will be the order of the day – this all will be handled with care. 
There is no particular level expected…if you want to be there that is reason enough for you to be there.
Please have a song, words, or tune ready to be workshopped in class.
Limited to 12 students
Brittany Haas: Fiddle
9am – noon
Fiddle Intensive – Brittany Haas is widely regarded as one of the most influential fiddlers of her generation. She released her debut, self-titled solo album produced by Darol Anger when she was 16. Haas went on to record and perform with such acts as Steve Martin, David Rawlings, Punch Brothers, Bela Fleck, Dierks Bentley, Tony Trischka, and more. She was a member of the house band for radio show Live From Here hosted by Chris Thile, and spent a year as Artist-in-Residence at East Tennessee State University's Bluegrass, Old-Time, and Roots Music program. Americana Music Association's 2020 Instrumentalist of the Year, she just released "Place of Growth," the third album of instrumental quartet Hawktail, which includes bassist Paul Kowert of Punch Brothers, guitarist Jordan Tice, and mandolinist Dominick Leslie.
Learn 3 tunes in the American and Scandinavian folk traditions, complete with melody, chords, ornamentation and embellishment suggestions, rhythmic backup tools, and soloing ideas. This course is for intermediate to advanced players.
Skill Level: Intermediate to Advanced
Natalie Haas: Cello
9AM – NOON
Cello Intensive – Juilliard grad Natalie Haas is one of the most sought after cellists in traditional music today. She and Scottish fiddler Alasdair Fraser have toured as a duo for over twenty years, wowing audiences at festivals and concerts worldwide with their unique sound. Natalie has also toured with Mark O'Connor as a member of his Appalachia Waltz Trio. As a studio musician, Natalie has been a guest artist on over 100 albums, including those of Cape Breton fiddler Natalie MacMaster, Irish greats Altan, Solas, and Liz Carroll, and Americana icon Dirk Powell. 
Course description: We will learn a few melodies and accompaniment ideas from both the Celtic and Scandinavian folk traditions including bowing ideas, ornamentation, chord voicings, bass lines and rhythmic techniques to suit the style and mood. All instruments welcome (but we will be exploring everything from the cello perspective).
At the end of our time, you should walk away with a couple tunes under your belt as well as a bag of tricks for accompaniment in general. All learning done by ear.
Skill Level: Intermediate to Advanced
paul kowert: bass
9AM – NOON
Bass Intensive – Paul is the bass player in the band Punch Brothers. He has also recorded and toured with David Rawlings and his own ensemble Hawktail. Hawktail released their third album, Place of Growth, in 2022. 
The bass player is in a unique position to support an entire ensemble. The bass is also a beautiful instrument to hear exposed. Students should expect to deepen their relationship with the instrument, and are invited to play whatever they would like. 
Skill Level: Intermediate

joe craven: creativity & improvisation
9AM – NOon
Joe Craven Intensive – Improv(e) with Your Morning Joe  How do we make music a) what we say b) how we say it, and c) in the moment with the grace of an egret in flight?  It's a joy to jam confidently with folks we've never met, and say something different every time we take a solo. 
I will introduce a framework for what I call "intuitive improvisation" in music. It's based on what we already do. There is no formal music theory accompanying advanced technical skills. I'll connect these sessions to what we already do as people moving and communicating through a typical day. I'll help you to connect movement and sound to working with what you already know, (which is more than you think).  We will cover these three points:  Movement; rhythm as a priority over note choices which is less attention to WHAT you're saying… and more about HOW and WHEN you're saying it! Incremental learning; how to practice music anytime, anywhere without an instrument in your hands. Soloing; how to have what you say mirror the way you improvise speech.
We'll spend time learning to feel more comfy with spontaneity in both rhythm and melody. An important goal is to stay in the music and keep playing – even if you don't have familiarity with the music being played. See the value of absorbing, retaining and expressing music both in singing and through your other instruments.
JORDAN TICE: GUITAR
1PM – 4PM
Guitar Intensive – Getting Up, Down, and All Around the Guitar Neck. Jordan Tice is a singer, songwriter and guitarist who combines witty, well-crafted lyrics with deft fingerstyle and flatpick guitar playing in addition to being a respected composer of instrumental music. He has released 6 albums of original music under his own name and his latest, Motivational Speakeasy, has received rave reviews from outlets like NPR music, American Songwriter, and No Depression. He is also a member of the instrumental supergroup, Hawktail, and has worked as a sideman with many folk and Americana artists including David Rawlings, Yola, and Andrew Marlin (Watchhouse).
 In this course, students will learn how to get around the guitar neck. We will cover ways to move between positions in musical, logical, and connected manners and then talk about their applications in improvisation and composition.
 Skill Level: Intermediate – Advanced
TRAY WELLINGTON – BANJO
1PM – 4PM
Banjo Intensive – Movement Ideas. Tray Wellington is a rising star in the acoustic music world. Known for his innovative banjo playing style and his lack of fear for trying new ideas constantly whether individually or with his band. Tray's most recent album "Black Banjo" showcases his restless spirit of pushing boundaries and playing the music he wants to play. Whether it be covering jazz classics such as Strasbourg/St.Denis, or writing his own carefully composed song, Tray's musical boundaries seem to have no end.
This course will be focused on creativity when it comes to improvisation. We will go over ways to make solos on the spot to have an interesting and unique perspective on the banjo.
 They should expect some new concepts to work on their improvisation and ways to make their solos sound fresh and original.
 Skill level: Upper Intermediate-Advanced
DOMINICK LESLIE: MANDOLIN  
1PM – 4PM
Mandolin Intensive – Mandolins in Global Music Colorado native Dominick Leslie has been around live music all his life, having attended his first bluegrass festival when he was just five months old. His innovative mandolin playing and musical curiosity are clearly informed by these deep roots. Dominick has studied with mandolin masters David Grisman, Mike Marshall and Chris Thile, won numerous mandolin championships, and performed abroad with several different musical configurations. He has toured with The Deadly Gentlemen, Missy Raines, The Bee Eaters, The Grant Gordy Quartet, Noam Pikelny, The Infamous Stringdusters, Tony Trischka, Ricky Skaggs and is currently playing with Hawktail, Sam Reider and the Human Hands and Molly Tuttle & Golden Highway.
Three stops will be made on this mando world tour, with an emphasis on rhythm and strengthening basic internal pulse and timing.
-Africa:  Introduction to 12/8, triplets and claves
-Venezuela: "Joropo" groove with strumming pattern and tune
-India: Basic rhythmic syllables and reductions
Skill Level: Advanced
BOB EVONIUK – DOBRO
1PM – 4PM
Dobro Intensive – Bob's interest in the Dobro can be traced back to the early days of the iconic bluegrass band, The Seldom Scene. Living in the suburbs of Washington DC in the mid-70's presented many opportunities to enjoy the ground-breaking sound of The Scene and their legendary Dobro player, Mike Auldridge.
Through the years he has performed with many musical ensembles including Foxfire, Siskiyou Summit, Borderline, One Horse Shy and his current bluegrass band, 33 String Drive. Bob has contributed countless tracks to other artist's recordings on both Dobro and lap steel and has taught along-side Rob Ickes, Mike Witcher, Stacy Phillips, Phil Leadbetter, Fred Travers and others.

By addressing the essential fundamentals of playing the Dobro, Bob will focus on the versatility of the resophonic guitar with an emphasis on "finding the melody" and developing one's own style of playing. Discussion will also include the importance of each player finding a comfort zone with their gear – picks, bars, capos, strings, etc., Care and feeding of the resophonic guitar will be addressed as well.

Participants should arrive with a suitable instrument and accessories, a pen and notepad. A recording device would be helpful as well. Students should give some thought as to what aspect of their playing they would like to address whether within the context of a band setting, perhaps as part of a duet, perhaps as a soloist. What are your current challenges? What would you like to eventually accomplish on the Dobro?
Miles & Karina – Film scoring
1PM – 4PM
Compose Your Own Film Score Intensive – "Miles & Karina" are Dave Keenan and Nova Devonie – two veterans of the Seattle music scene from bands Ranch Romance, The Buckaroosters, The Rolling Blackouts and The Downtown Mountain Boys. Since 2008 M&K have been commissioned to compose original scores to 11 films and have performed these to the films across the US, Canada and Australia. "…their new original live score for 'Achmed' was perfect!" – a viewer
M&K will first perform their original score to "The Grasshopper and the Ant" to demonstrate their style and then you will work with Miles and Karina to learn their process.
M&K will provide a 2 minute film clip, which participants will work with in 2-person teams with us coaching. We will analyze the clip together, and then each team will create a cue sheet, play around with ideas for a set amount of time and ultimately compose/create a score/soundscape to accompany the film. 
You should be able to keep a steady rhythm, play some chords and play a melody on an instrument. In addition to bringing 1 or 2 instruments to play, each participant must have a phone/tablet with capability to download and replay the film clip as well as a simple recording app such as iPhone voice memo.  Limited to 12 students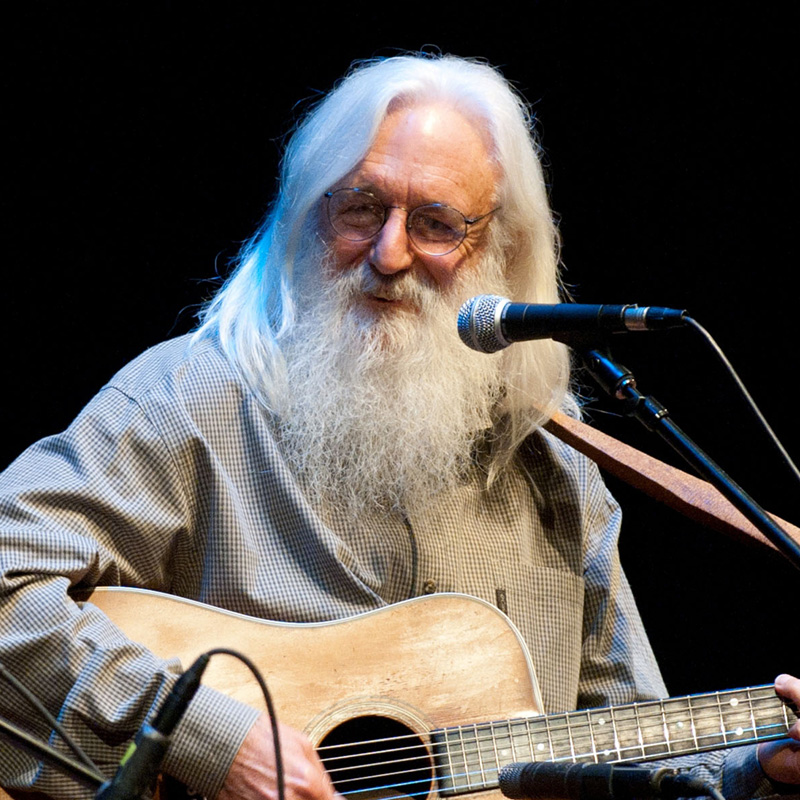 Cliff Perry – Never-Too-Late Day Camp for Beginners
11aM – 4PM
NEW! Beginner Day Camp! Legendary Northwest music educator and performer Cliff Perry brings together an energetic team of mentors for four hours of singing, dancing, learning, sharing, building, exploring, and practicing. The Wintergrass Never-Too-Late Day Camp culminates in a live performance on one of the festival stages on Saturday.
PO BOX 2024, MILTON, WA 98354
Wintergrass is a production of Acoustic Sound, a 501(c)3 not-for-profit organization. EIN: 91-2103544
all photos copyright Maria Camillo